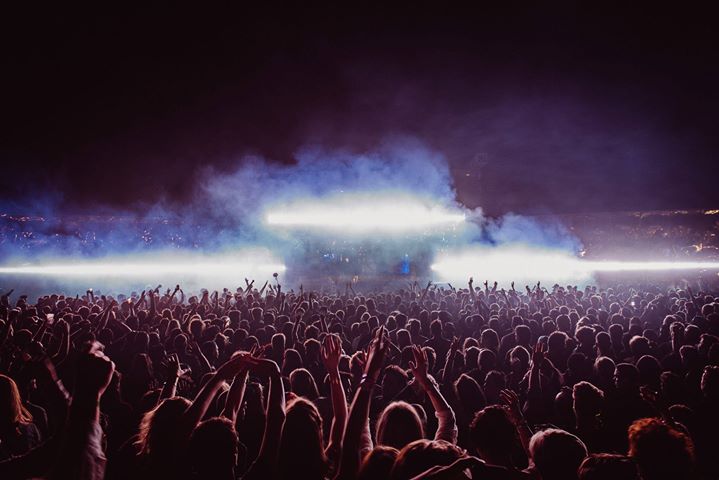 Zeedijk, 8380 Zeebrugge (BE)
Techno, House
Our theme is as robust as it is glitzy. Start spraying thick layers of fairy dust on your dancing gear, because ***ACID COWBOYS*** will open vast expanses of new ideas, outfits, foods and other treats.

We're taking you on a psychedelic journey to the Wild West.

WWW.WECANDANCE.BE

WECANDANCE

&ME B2B Adam Port • Agents Of Time live • Agoria • BLOND:ISH • Britta Unders (Britta Arnold x unders) • Bufiman (Jan Schulte - Music) • Esa • Full Crate • Fur Coat • Gerd Janson • Goldcap • Henrik Schwarz • Kora • LUM • Mira • Nico Stojan • Oceanvs Orientalis • Orpheu The Wizard • Pender Street Steppers • Sabo • Stephan Bodzin live • Tale Of Us • YokoO • Zaltan Antinote

Alfred Anders • Aroh B2B Tele Talks • ATTARI • BLACK MAMBA • Chantal • DAOUD • Eagl • Faisal • John Noseda • Jonas Lion • José Noventa • Kapibara • KEVIN KOFII • Massimo Mephisto • Maxim Lany • DJ Neon • Nico Morano • Raw District • Team DAMP • TLP aka Troubleman • Vitesse • Zoey Hasselbank

Curated with

Labyrinth Club
Kompass
Extrema Outdoor Belgium
BLOODY LOUIS
TRILLERS
The Gardens of Babylon
Villa Schweppes
Klub Dramatik
Crevette Records
Kelly Palmer
Kitsch Club


WECANDRESS
****************

WECANDANCE will make us all go real rogue this year. Rethink cowboy hats, invent tinsel-rugged as a style and create love-spurs. Make yourself look cute in leather chaps and wear your attitude like a huge belt with a buckle. And then mix it all in with third dimensional edginess and a hint of adventure-seeking bling. Be the far-out cowboy. Or the cowgirl who couldn't stop belly dancing. Dream it, make it happen and then go full-swing. Turn the beach of Zeebrugge into the world's sassiest saloon.

Want some help or inspiration? Take a look at our Pinterest: bit.ly/WCDpinterest


WECANTASTE
***************

Feast your taste buds in our Food Market where aside from a number of newly created treats, several of our resident chefs are already saddling themselves up to create the motherload of all dishes. Just for you. So expect a blend of amazing foods and beverages to metrically expand your notion of food.

If spending the better part of an afternoon comfortably seated at a table in Pure C's culinary ultraworld is more your thing, then by all means indulge in the one-star Michelin luxury we provide for the second year running. Our renowned chefs Sergio Herman and Syrco Bakker will treat you to a multi-course lunch served in a beautiful separate area overlooking the blue yonder. We only accept full table reservations so start herding your fellow foodies.

For enquiries and bookings for Pure C x WECANDANCE or VIP arrangements, please contact vip@wecandance.be.
Samedi >>

&me will play B2B Adam Port
Blond:ish
Daoud
Gerd Janson
Massimo Mephisto
MIRA
Nico Morano
Nico Stojan
Oceanvs Orientalis
Team Damp
TLP
YokoO
Zoey


Dimanche >>

Agents of time w
Agoria
Alfred Anders
Aroh B2B Tele Talks
Attari
Black Mamba
Britta Unders
Bufiman
Chantal
Eagl
Esa
Faisal
Full
Goldcap
Henrik Schwarz
John Noseda
Jonas Lion
José Noventa
Kapibara
Kevin Kofi
Kora
LUM
Maxim Lany
Orpheu The Wizard
Pender Street Steppers
Raw District
Sabo
Stephan Bodzin
Tale Of Us
Vitesse
Zaltan Antinote
www.wecandance.be
Search Hotel
---
"WECANDANCE 2018" Soirée annoncée par : Wecandance PRO