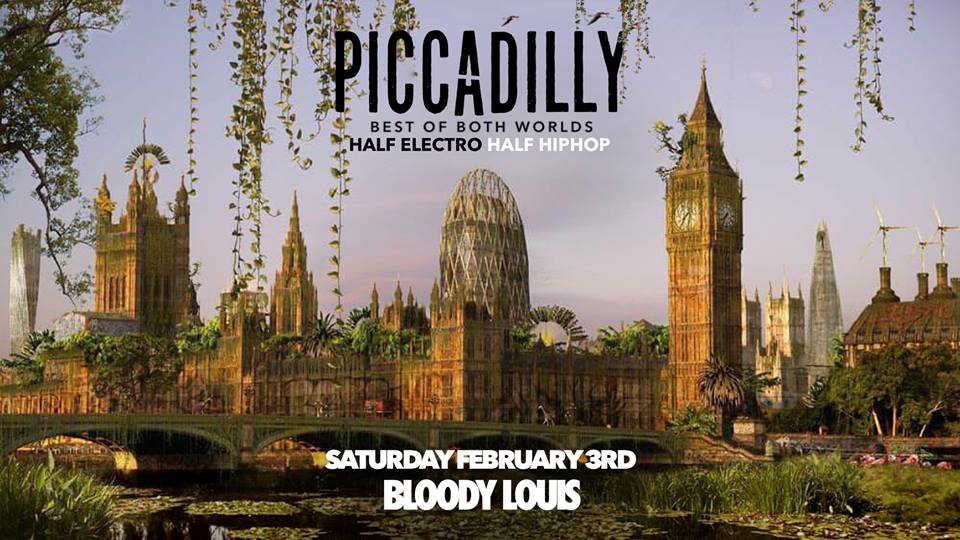 Louise Gallery Level -1, 1000 Brussels (BE)
Hip Hop, Electro
No need to choose between house music and hip hop anymore. Piccadilly propose you the best of the both world in a place that's never afraid to try new experiences.

Join us for this brand new trip into a brand new Bloody Louis decorated for this special occasion. Expect something DIFFERENT !

We chose la crème de la crème for that night.

__________________________________________


BLOODY LOUIS
AVENUE LOUISE 32
1050 BRUSSELS

INFO & RESERVATIONS:

0472.46.66.61 or Kevin Dall'alba on facebook

0486.37.38.99 or Stevie Beni on facebook .
☯ BELBEN (electro)
☯SIMON LE SAINT ( hip-hop)
☯QUENTIN VIOTTI ( electro)
☯MONSIEUR FOX (hip-hop)
☯ABRAHM (electro)
www.bloodylouis.be
Search Hotel
---
"PICCADILLY" Soirée annoncée par : Bloody Louis PRO