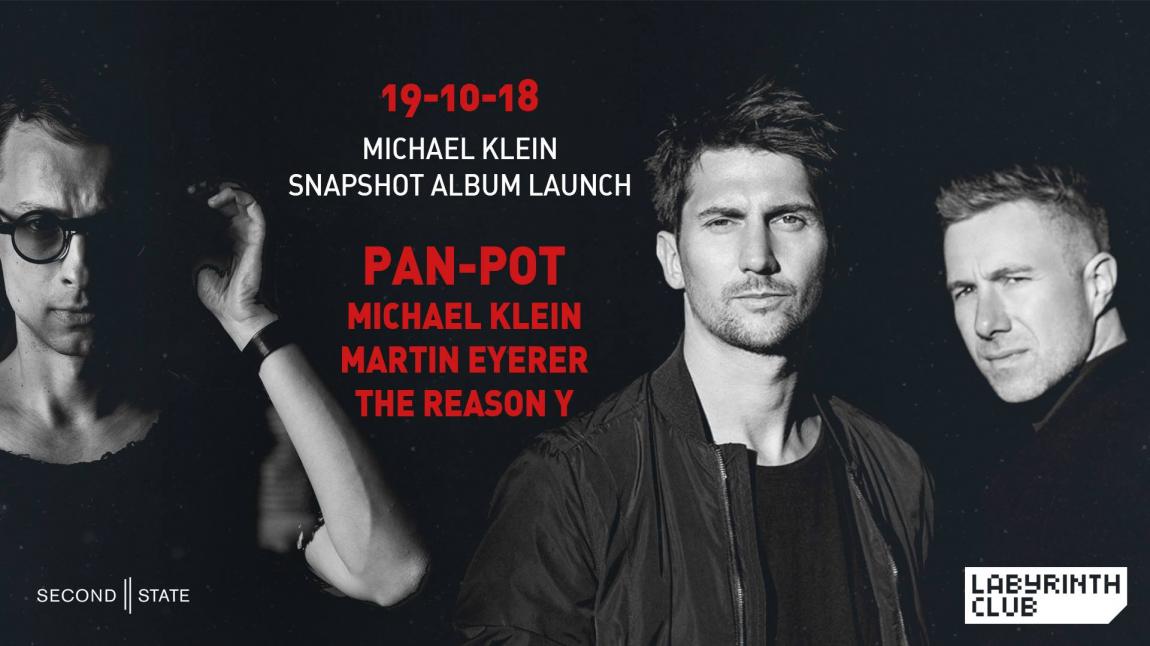 Pan-Pot, Michael Klein, Martin Eyerer and The Reason Y
Gouverneur Verwilghensingel 70, 3500 Hasselt (BE)
Techno, House
5 x 2 entrées à gagner pour cette soirée. Tentez votre chance gratuitement!
Michael Klein SNAPSHOT Album Launch at Labyrinth Club

To say Michael Klein has been on a roll as of late would be a gross understatement. Klein has been pushing his unique and undeniably infectious sound to the masses as a DJ and producer all while running his own BLK DRP imprint, his platform for releasing only his originals.

With huge releases and remixes on Second State, Octopus and most recently Dense & Pika's highly lauded Kneaded Pains label, Michael Klein is fully en route on his trajectory to solidifying himself among the industry's elite. Thus, Second State is honored to be the platform for him to present his debut album Snapshot. Over the course of eleven tracks, Klein flexes his proverbial muscles showcasing his prowess for top notch productions that reveal a mastermind of modern techno.

With an absolutely timeless aesthetic, Klein has delivered a monumental effort with Snapshot; there is no doubt in his intention, to create immortal orchestras of electronic artifacts. Dive in and experience Snapshot; you won't be sorry.

Don't miss Michael his album launch party in the good company of Pan-Pot, Martin Eyerer and The Reason Y.
Pan-Pot (DE, Second State)
Michael Klein (DE, Second State)
Martin Eyerer (DE, Kling Klong Records)
The Reason Y (DE, Second State)
www.labyrinthclub.be
Search Hotel
---
"Pan-Pot, Michael Klein, Martin Eyerer and The Reason Y" Soirée annoncée par : Labyrinth Club PRO