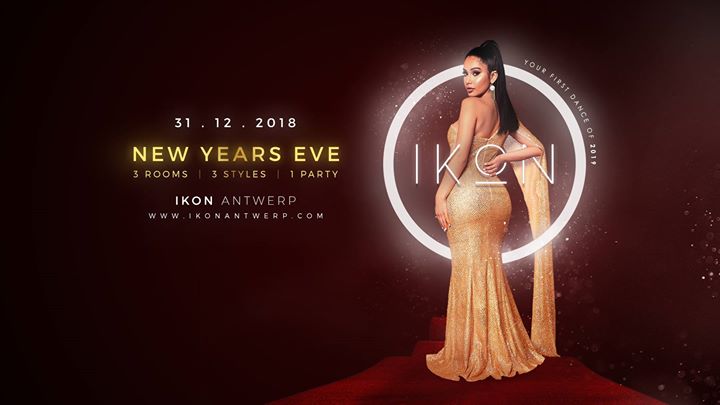 IKON Antwerp NYE 2018 - 2019
5 x 2 entrées à gagner pour cette soirée. Tentez votre chance gratuitement!
It's almost time, time to celebrate the greatness of 2018 and prepare for more greatness in 2019. Come & celebrate your NYE together with us.

IKON Antwerp and the creators behind Latin Rituals, LPSTCK, BE BIGGER proudly presents:

I K O N . NEW YEARS . E V E

& many more!

Expect lots of fireworks, tons of confetti, the best music, sexy dansers & more!

DOOR POLICY

Strictly 18+ event (ID required!
Dress to impress: Casual Chique (no caps, no sportswear)
Priority will be given to those who make an effort

ENTRANCE INFO:

IKON entrance: Doorsale, Presale & VIP
M A I N R O O M.

D-Rashid
Stefan Vilijn
Afrotura
Marchello Garcia
Benny Dinero
Fabrie & Paolo
Charissa Jong

R & B. C L A S S I C S.

JACK DONOVAN
CHRISTOPHER MORENO
EGD

T R O P I C A L. S T A G E.

DRIGÃO
LAPENDO
Tickets available online (€25) (no guestlist available)
LADY TICKETS - limited available (€40,00) 2 ladies on 1 ticket.
Limited VIP tables reservations: vip@ikonantwerp.com or +31636494933
Limited tickets will be available at the door if you come early, doors opening at 22h!
www.ikonantwerp.com
Search Hotel
---
"IKON Antwerp NYE 2018 - 2019" Soirée annoncée par : Jan Kuyl