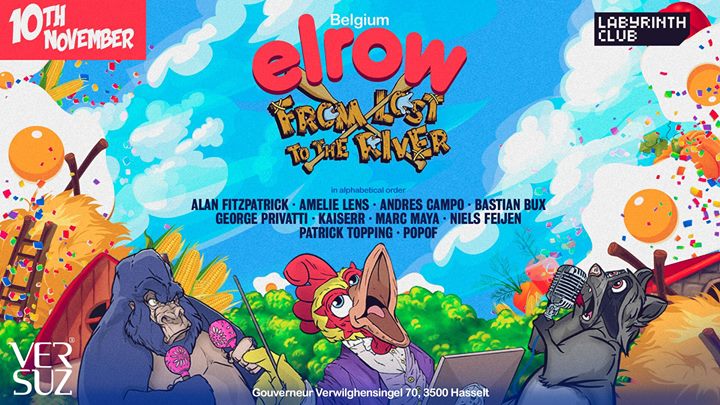 Techno, House
Vendredi 10 Novembre 2017, 23:00
11 Novembre 2017, 9:00
Acheter votre ticket
Evitez les files en achetant votre ticket en ligne et en toute sécurité.
Infos
The craziest party in the world comes back to Belgium!
After a sold out edition of last year we strongly advice you to get your tickets on time.
Pre sale starts on Wednesday 27 September at 18h.30 sharp!
Line up:
Alan Fitzpatrick
Amelie Lens
Andres Campo
Bastian Bux
George Privatti
Niels Feijen
Marc Maya
KAISERR
Patrick Topping
POPOF
Vip table reservations mail to
guest@versuz.be
www.labyrinthclub.be
Deejay's
Alan Fitzpatrick
Amelie Lens
Andres Campo
Bastian Bux
George Privatti
Niels Feijen
Marc Maya
KAISERR
Patrick Topping
POPOF
Prix
Membres présents
"Elrow" Soirée annoncée par : EnriCa
---

448
Gavà - Barcelone (ES)
Devenir Fan