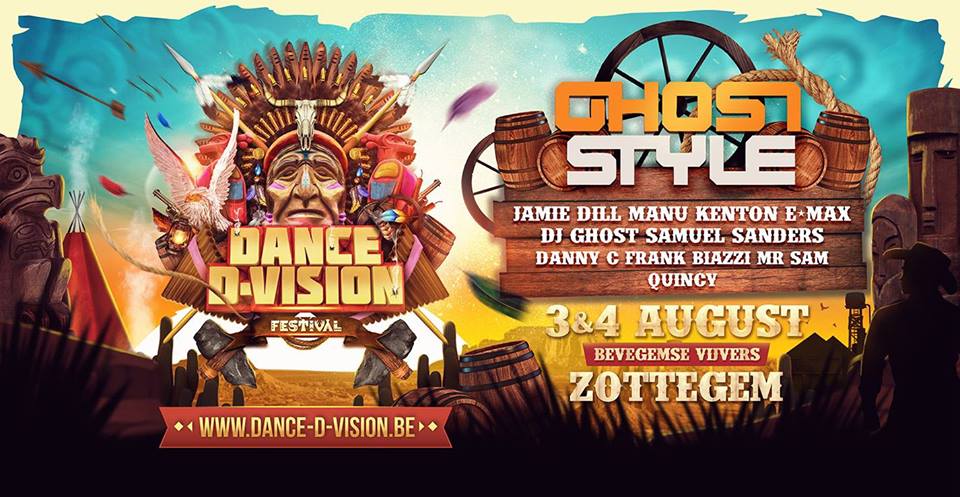 Bevegemse Vijvers, 9620 Zottegem (BE)
Dance, House
TOPRADIO MAINSTAGE : OLIVER HELDENS, SHOWTEK, Alvaro, Dimaro, DJ Licious, Chocolate Puma, Freaquency, Jay Baker, Juicy M, Kraantje Pappie, La Fuente, Mattn, Regi, Robert Abigail, Sandro Silva, Blvckprint, Vato Gonzalez, X-Tof, Zonderling, ...

IMPULSE : Miss K8, Mad Dog, D-Block & S-te-Fan, Paul Elstak, The Darkraver, Isaac, The Prophet, Tatanka, Stephanie, Teka B, Demoniak, Furax, Ronald V, Davoodi, G-Fresh, ...

TOTALLY 90's & 00's : Vengaboys, 2 Brothers on the 4th Floor, Sylver, Lasgo, Da Hool, Pat Krimson, DJ Wout, DJ F.R.A.N.K, Da Rick, Bart Reeves, ...

GHOSTSTYLE : DJ Ghost, Manu Kenton, Jamie Dill, Frank Biazzi, Danny C, E-Max, Mr Sam, Samuel Sanders, Quincy, ...

VERSUZ : ROGER SANCHEZ, Dave Lambert, Delafino, Double Pleasure, Esta Loca, Kenn Colt, Laurent Wery, Mark Ursa, Mystique, Peter Luts, Sem Thomasson, ...

LA ROCCA : Nico Morano, Maxim Lany, Joeri, Neon, Philip, Marko, ...

BONZAI RECORDS : PUSH, Bonzai Allstars, Jones & Stephenson, DJ Ghost, Jan Vervloet, Zolex, Bountyhunter, Franky Kloeck, ...

MANTRA : SLAM, Marco Bailey, Leesa, Anna Tur, Michael Forzza, Trulov, Nitron, Arian Zand, ...

DELICIOUS DEEP : Paige, Mr Sam, Tom Leclercq, Lowie Wood, Neon, Nina Black, ...
www.dance-d-vision.be
Search Hotel
---
"Dance D-Vision 2018" Soirée annoncée par : Dance D-Vision PRO