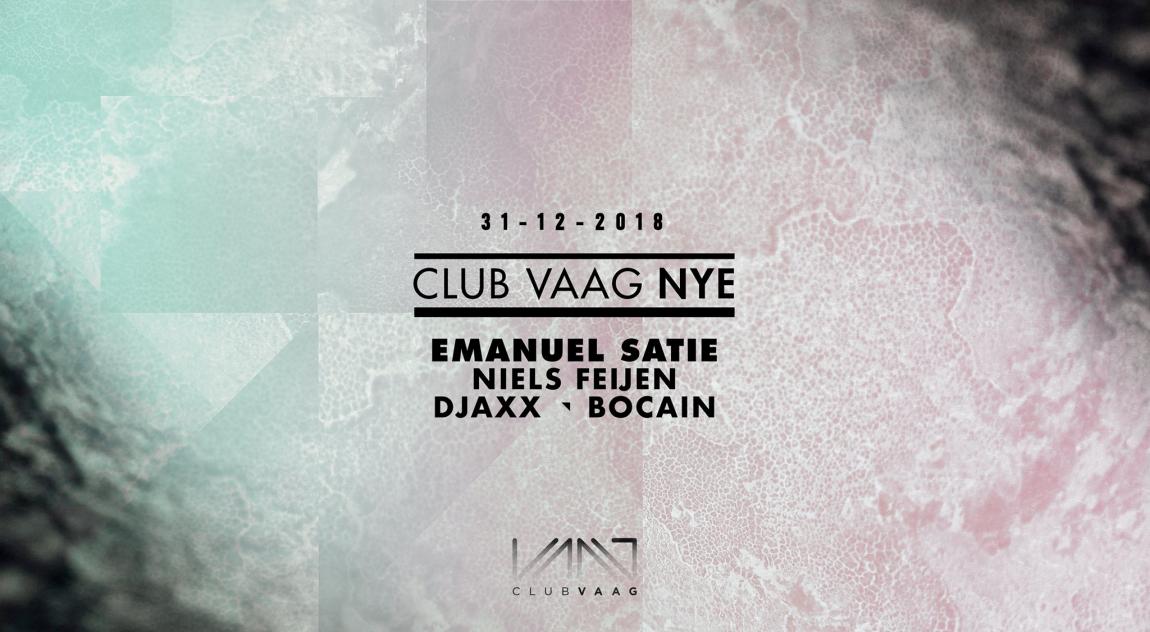 2 x 2 entrées à gagner pour cette soirée. Tentez votre chance gratuitement!
To start the year properly, we've invited Emanuel Satie to start the year with a bang!
Supported by residents Niels Feijen / DJAXX / Bocain we guarantee you a new year's eve with the best music in the vaguest atmosphere.

"In 2015 Emanuel Satie, the Frankfurt-born, Berlin-based house and techno producer had been steadily picking up steam with straight to dancefloor hits on Defected Records, Get Physical Music and Audiojack's Gruuv, including a feature in Resident Advisor's top charted tracks of 2015. He also delivered one of the standout remixes on The 2 Bears 'The Night Is Young' remix LP with a deeper houser version of 'Get Out' and a killer Main Room DJ set alongside Groove Armada at fabriclondon.

But things were only just warming up for Emanuel as 2016 has seen a consistent string of successful releases. His rework of Late Nite Tuff Guy's remix of DJ Le Roi & DJ ROLAND CLARK's I Get Deep hit number 1 in the Beatport overall chart and holds strong in the top 5 for 6 weeks.

Later that year, Emanuel also had notable Beatport chart success with Come As You Are, his debut single on Nic Fanciulli's Saved Records, which was a Beatport Tech House chart number 1 hit for several weeks.

With worldwide support by the greatest dj's & producers in the scene, Emanuel Satie is definitely one to watch."
Emanuel Satie ( Crosstown Rebels / Defected / Saved Recordings / Moon Harbour )
fb: facebook.com/emanuel.satie
sc: soundcloud.com/emanuel-satie

Niels Feijen ( Club Vaag resident - Lost Records / Under / elrow )
fb: facebook.com/nielsfeijenmusic
sc: soundcloud.com/nielsfeijen

DJAXX ( Club Vaag resident - High on House )
fb: facebook.com/djaxxmusic
sc: soundcloud.com/djaxxmusicpage

Bocain ( Club Vaag resident - Balance )
fb: facebook.com/bocainofficial
sc: soundcloud.com/bocainofficial
www.clubvaag.com
Search Hotel
---
"Club Vaag NYE" Soirée annoncée par : EnriCa